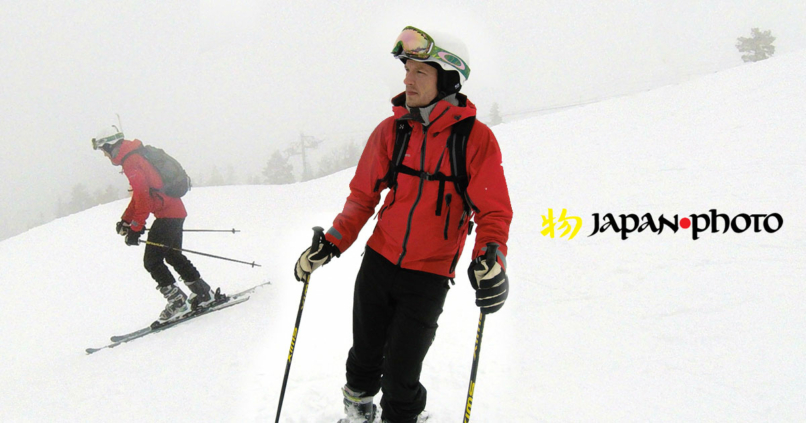 I'm so grateful that the awesome guys at Japan Photo is sponsoring me and have provided me with a brand new GoPro Hero5 and lot's of extra batteries, powerbanks and mounts. I've actually never used a GoPro before so I was pretty excited to take it for a testrun at Gautefall. Here's a short video "out of the box":
The first impression is WOW! How can they create such a small product with so many features and such high quality? I might be oldschool or just getting old, but I often think about how it's possible to store so much information on such a small memory card. It's beyond what I can understand… But it works and they did!
First of all I love the ability to control the camera just with your voice. That comes in really handy when you have gloves on and the camera is mounted on your chest (photo below). Just say "GoPro start recording" and there you go! How awesome is that?!
Usually I spend a lot of time editing videos and I have to be honest with this one. After I got home after a day skiing I was so tired that I couldn't bother to fix white balance and edit the video more. I just wanted to share it out of the box so to say. The weather was very foggy and cloudy and yet, the GoPro provided very accurate colors and mood. Very impressed.
After all, this project with the Polar Expedition and me getting more active is a "work in progress", so the next video you will see will be more awesome. I like to do this from the bottom and up. I hope that will give you a more personal feeling of following "just an ordinary guy" instead of watching all the others that can climb mount everest in their sandals and make a backflip on their way down on just one ski. Work in progress, that's me. Hope you enjoy!
https://www.iamnordic.no/wp-content/uploads/2017/03/japanphoto.jpg
630
1200
kmdethurah
https://www.iamnordic.no/wp-content/uploads/2021/01/iamnordic-5.png
kmdethurah
2017-03-14 10:31:31
2017-03-14 10:48:03
Testing my new GoPro Hero5 before the Polar Expedition