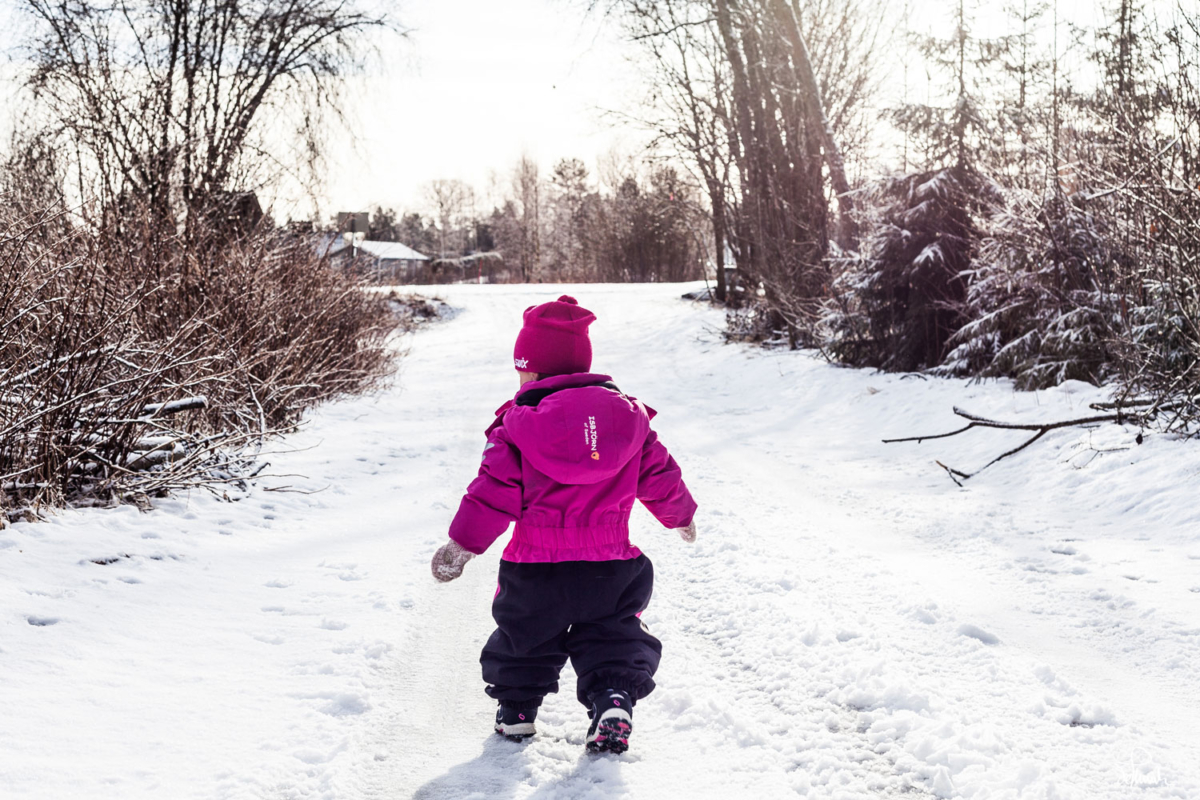 Mamma went away for the weekend so Alexandra and I where home alone. Wuhuu!! Quality tiiiime!! We went for long walks, went to the shopping mall where we found a new Swix hat we had to buy. A real norwegian girl owns a Swix hat! So adorable! Saturday was spent mostly shopping and drinking fresh orange juice at the shopping center (Alexandra's favorite). Later when we got home, we made a foam bath and had a lot of fun. 
We got up very early Sunday and went for a walk with our dog Emil. We drove to a special dog park where Emil could run free and I got a chance to play a bit more with Alex. She loves being outside and I'm really trying to encourage her as well. It's so important for children to play outside, getting to know nature and it's treasures. After a while Alex got tired and we drove back home where we napped and spooned.
The weekend has been perfect and I'm so blessed to have her in my life. The last couple of weeks I've been very busy with work and trying to get into shape for Fjällräven Polar, so really nice to have some time together alone – and a lot of Cherry Yoghurt. Thank you princess. Love ya'!
https://www.iamnordic.no/wp-content/uploads/2017/02/IMG_4331-2.jpg
1000
1500
kmdethurah
https://www.iamnordic.no/wp-content/uploads/2021/01/iamnordic-5.png
kmdethurah
2017-02-27 19:12:19
2017-02-27 19:12:54
Spending quality time with mini-polar